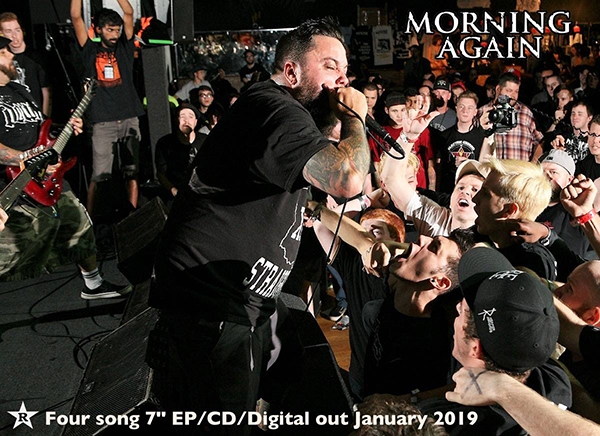 Revelation Records will release a new 4 song 7inch for MORNING AGAIN titled "Survival Instinct" on November 9th.
The EP was previously announced as being available in Jan of next year.
Check out the artwork below.
From the band....
We promise that these are some of the best songs we have worked on and we are excited to share them with everyone. We feel like they 100% represent Morning Again in 2018.
Revelation has always been one of the best labels in the underground and we chose to work with them because they will be able to get our music and merchandise to everyone worldwide that is interested in it.
Morning Again comments on the song: "We wrote this about the abundance of people more concerned with online status, influence and celebrity than they are with the actual world they live in. We chose to focus specifically on the ones so obsessed with themselves, that they will continually use anyone and anything to achieve any caliber of notoriety."