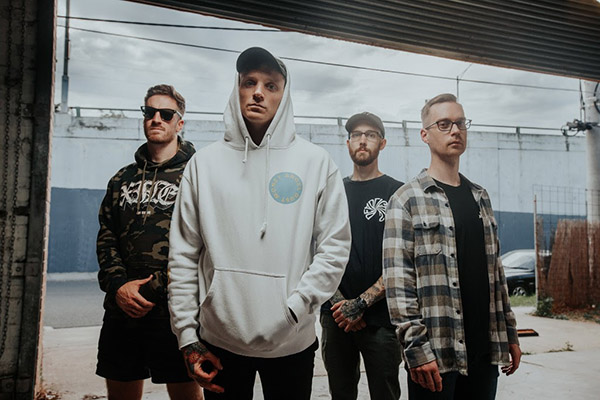 Antagonist AD have released a new single titled "A.P.M.D." ahead of their tour with Thy Art Is Murder.
"Everything about our shows in June is why we play music, and why we listen to this music. So much energy, chaos, violence, release, and empowerment." Reflecting back on selling out their first two shows since returning to the stage, Sam Crocker, vocalist of Antagonist AD, cannot express the depth of gratitude the band has for being welcomed back with open arms and screaming lungs. Now the band has taken that energy, balled it up, and released it as their blistering new single A.P.M.D.
Of the single, Crocker doesn't hold back with a simple, but important message. "Humans are a cancer to the planet. A.P.M.D. is how our society is built upon shaky foundations - set up for failure. It's an angry metal song with beatdowns and a hardcore mind."
This weekend, Antagonist AD hit the road with good friends Thy Art Is Murder, along with Greyscale Records label mates Alpha Wolf, and New Zealand hardcore outfit Xile. Crocker promises these aren't shows to be missed. "It's a wild line up - all of these shows will be crazy. From now on we expect wild shows. Everything for us moving forward will be chaos, expect nothing less. We are excited for everything"