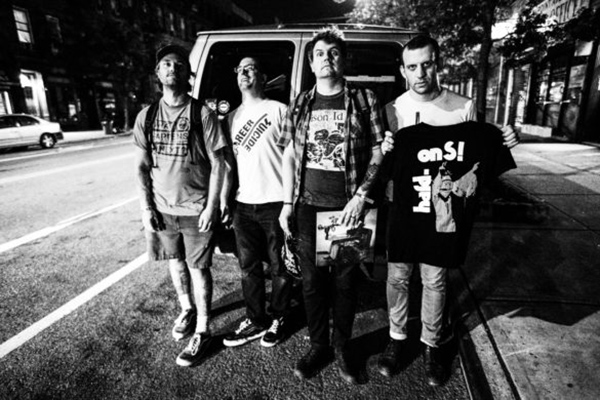 Fat Wreck have announced the release of a new EP titled "Roll Credits" out on September 21.
From Fat...
If you're a fan of Night Birds, like we are, you'll want to thank the several nor'easters that slammed into the east coast this past winter.
Being barricaded in their homes, Night Birds had nothing better to do than write some new music! Listen to new track "My Dad Is the BTK." It's an explosive first taste of their ripping new eight-song mini-album, Roll Credits, out Sept 21.
Additionally, the 12-inch and limited edition 7" box set are available for pre-order today! The box set includes "cover art" for each song on the album, each drawn by a different artist. Featuring art from Chris Shary, Nathan Gattis, Perry Shall, Marissa Paternoster, Michael Saunders, Paul D'Elia, Alex Hagen, and Keith Marlowe.
Roll Credits marks the return of original guitarist Mike Hunchback who will also be joining them on their upcoming tour.
Track List
1: Pull the String
2: Onward to Obscurity
3: My Dad Is the BTK
4: I Need a Torch
5: The Day I Beat My Brain
6: White Noise Machine
7: Radium Girls
8: Roll Credits