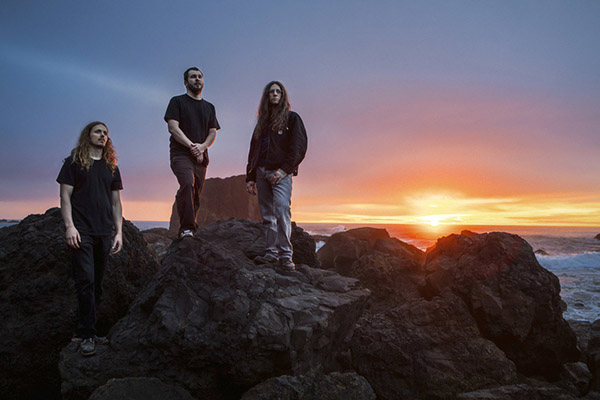 YOB, who recently announced the release of their eighth album, Our Raw Heart, on June 8 via Relapse Records, share "The Screen" as the Oregon trio reveal the album artwork and pre-orders are made available.
The album was conceived amidst dire circumstances that nearly left frontman Mike Scheidt dead after suffering from an extremely painful and potentially fatal intestinal disease. Scheidt miraculously recovered and rallied the band together with a new sense of purpose for Our Raw Heart, an album informed by the will to survive. More exposed than ever both physically and emotionally, YOB bleed out seven riveting tracks of enormous volume and pensive, transcendental beauty across 75 minutes of ultimate doom. A brilliant musical progression in the YOB continuum, Our Raw Heart is the band at their most aggressive, impassioned and eclectic. The riffs are massive, the vocals captivating and the songwriting sublime. Existing in its own organic universe, Our Raw Heart is truly the band's finest work to date and the apex achievement of what heavy music can accomplish. Our Raw Heart was co-produced by the band and longtime collaborator Billy Barnett at Gung Ho Studio in Eugene, Ore., with mastering handled by Heba Kadry (The Mars Volta, Diamanda Galas, Slowdive).
"There was no guarantee that I was going to live long enough to record the album," said singer/guitar player Mike Scheidt.