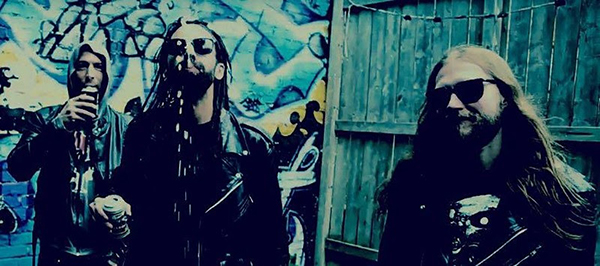 Montréal's premium sludge merchants DOPETHRONE are back in the game with a lyric video for their brand new song "Snort Dagger". The band will unleash their fifth album "Transcanadian Anger" this May 25th through Totem Cat Records.
DOPETHRONE plays "Slutch Metal", a foul Canadian mix of yellow snow, crackhead diarrhea, blood, tears and broken dreams. "Transcanadian Anger" follows in with the trio's widely acclaimed fourth full-length "Hochelaga" (2015) and pushes their pervasive, filthy brand of sludge metal to its most extreme and intoxicating levels. This is eight punishing tracks of the highest order, a downtuned-as-hell, no-frills-given riff carnage that will entrance both the fans and fiends of sleazy and groovy heaviness overall.
DOPETHRONE new album "Transcanadian Anger" out May 25th on vinyl, CD and digital via Totem Cat Records
All past albums available for free download on Bandcamp.