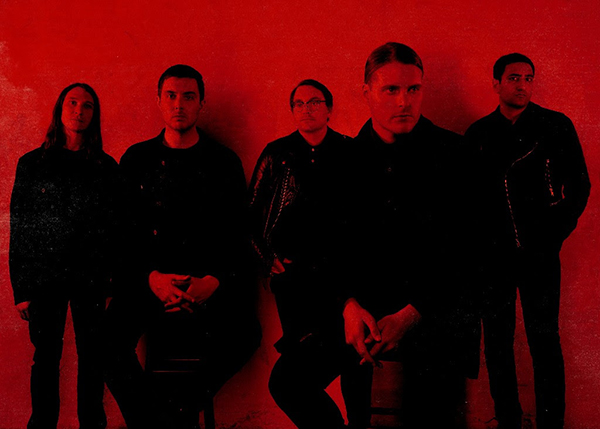 Deafheaven have released a video for "Night People" off their fourth album, Ordinary Corrupt Human Love. The band's second full-length for Anti-, Ordinary Corrupt Human Love follows 2015's critically acclaimed New Bermuda.
Working again with producer Jack Shirley, Deafheaven have expanded their heavy, kinetic sound to bring in layered psychedelic vocals, jazz-inspired percussion, and intricate piano melodies. Ordinary Corrupt Human Love takes its title from Graham Greene's The End of the Affair, reflecting a theme of hazy, yearning romanticism threaded throughout the album.
Watch the video for "Night People" featuring Chelsea Wolfe.
Deafheaven have shared the song Canary Yellow. Clocking in at over 12 minutes, the vast and epic Canary Yellow begins with ethereal textures and gauzy guitar tones, then lurches into a glorious assault of heavy riffs, thunderous rhythms, and the emotional howls of vocalist George Clarke. In its final moments, the song again changes form, giving way to gorgeous guitar melodies and beautifully haunting gang vocals (a sonic first for Deafheaven).
Ordinary Corrupt Human Love's lead single "Honeycomb" further reveals Deafheaven's literary sensibilities. With its lyrics referencing Argentinian writer Julio Cortázar (author of the stream-of-consciousness novel Hopscotch), the endlessly captivating track is accompanied by a video that shows glimpses of Deafheaven in the studio and captures their wanderings around San Francisco.