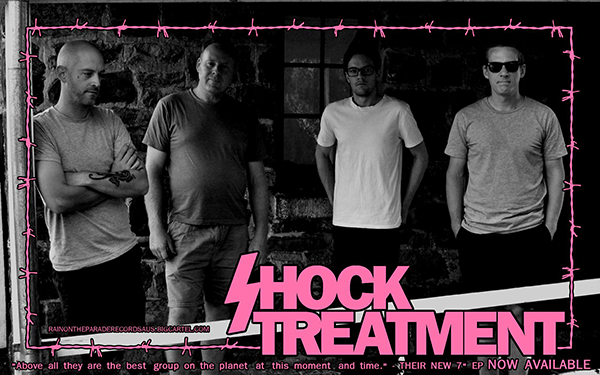 Rain On The Parade Records have released a self titled 7 inch for new Canberra band SHOCK TREATMENT.
The band features Murph of Hard Luck / I Exist on vocals and Norro of Forward Defence on drums.
You can grab a copy here and listen to three tracks below including a Ramones cover.