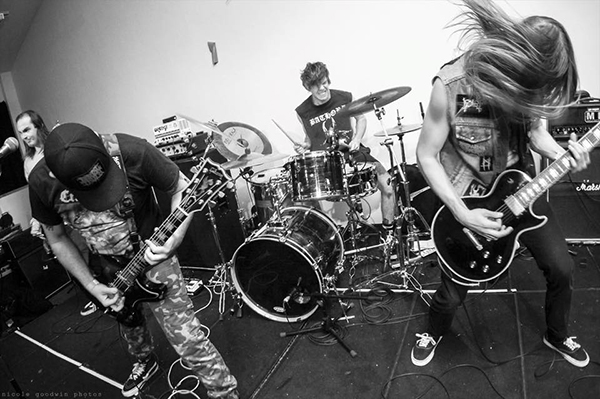 Life Lair Regret are streaming the debut LP for Peth band UNRAVEL titled "Eras Of Forfeit" in full released last week.
'Eras of Forfeit' is 11 tracks of death metal with socio-political commentary considering the higher costs of everything that humanity takes for granted and takes advantage of in this world. It asks the questions, 'who and what suffers for your entitlement and empowerment?'
Recorded by Cameron Murphy at Opaque Audio, mixed by Taylor Young at The Pit Recording Studio and mastered by Brad Boatright at AUDIOSIEGE.