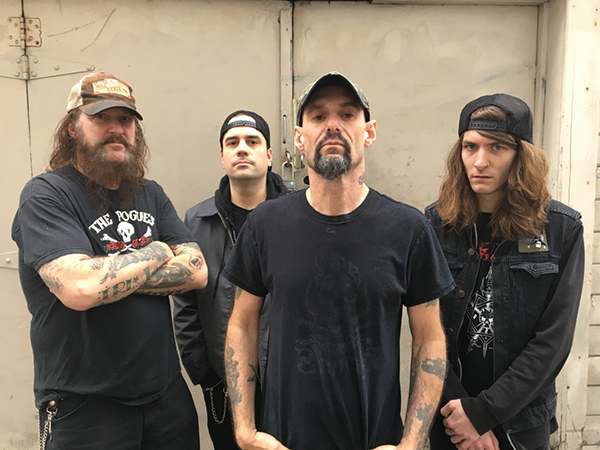 Seattle punk legends ZEKE return with their first new album in over 14 years entitled Hellbender! Short, fast, loud, and to the fuckin' point, Hellbender contains fifteen tracks laced with ZEKE's signature mix of hyperspeed thrash-punk and Motörhead possessed, hard as nails, rock n' roll. Complete with raucous, in-your-face production by Jack Endino (Nirvana, High on Fire, The Accüsed), Hellbender is the culmination of a band 25 years into their career, sounding more aggressive, immediate and turbo-charged than ever before! Ride to live…
ZEKE's new album Hellbender is due out March 30, 2018 on CD/LP/Digital via Relapse Records.
Listen to new track "On The Road".
Stream three new songs from ZEKE, including "Working Man", "Hellbender" and "County Jail" off Hellbender below...
Hellbender Tracklist:
1. All The Way
2. Two Lane Blacktop
3. On The Road
4. Working Man
5. Hellbender
6. County Jail
7. Burn
8. Goin' Down
9. White Wolf
10. AR-15
11. Cougar Rock
12. Devil's Night
13. Ride On
14. Redline
15. Big Rig