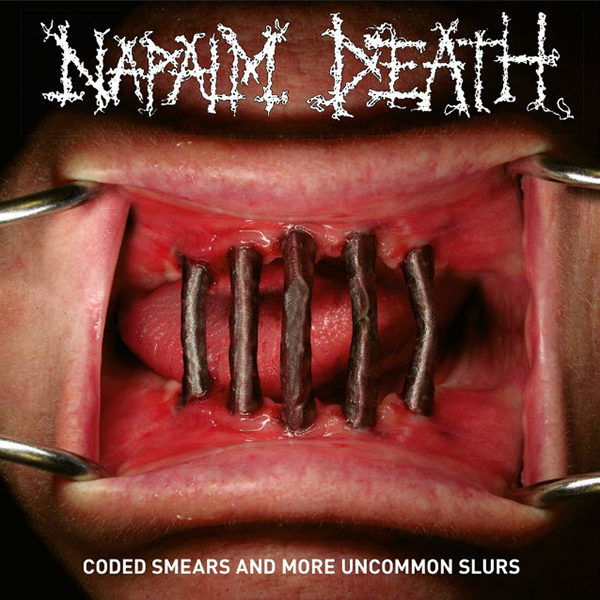 UK's Grindcore pioneers Napalm Death are soon to release the special 2CD, 2LP and digital download compilation, Coded Smears And More Uncommon Slurs on March 30th, 2018 via Century Media Records.
This special release will include a total of 31 songs in a playing time of over 90 minutes compiling rarities and exclusive earworms spanning 2004-2016 from the whirling gene pool of noise that is Napalm Death. The release's cover artwork was created by longtime visual partner Frode Sylthe.
Napalm Death bassist Shane Embury checked in to comment about the upcoming compilation release as follows: "We are very thrilled to be finally releasing this compilation of rarities and covers from the past 10 years. Napalm Death is a band that gives 100% when writing a song, so the songs included on this comp were saved originally for split EPs now sold out or vinyl editions of our albums or to become Japanese bonus tracks. When I was compiling the track-listing I was struck by how exciting again these tunes are to me. I had actually forgotten some of them, haha! We have written so many tracks and the years go by so quick that you forget just how fucking great these songs are! We will most certainly be blasting a few of these out live on our upcoming shows…Cheers and see you on the road!"