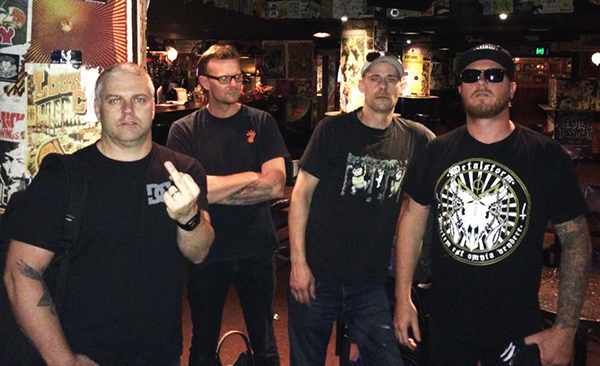 BLOOD DUSTER have unveiled a rarities compilation called "All The Remains". Preorders for the vinyl version of the LP sold out in under 24 hours.
You can purchase a downloadable copy of the compilation here.
From the band....
This album contains a few never before heard/ lost tracks from the self titled session as well as tracks from splits, deleted EPs and the like collected and lovingly packaged with art by Dan Damn Fabris God Awful depicting us in the Northcote tip.
It's as much as we could pack on a single vinyl record, and should go someway to alleviate the questions of "Hey man, like, where can I get this fucking track dude" once we are officially dead as a band.