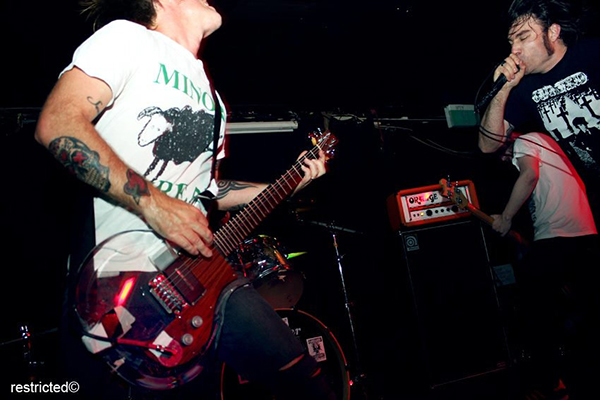 Sydney's Hostile Objects and Chinese Burns Unit team up for the release of a split 7" on Arrest Records Australia.
Two bands that should need no introduction to fans of Australian Punk and Hardcore, both feature members of prominent outfits from the past three decades.
Both sides were recorded with Jason Whalley at The Pet Food Factory earlier this year, with each band contributing two new tracks.
The cover art was a collaboration between Jimmy Fatal and Glenno Smith, with the jackets doubling as a fold out poster, hand sprayed metallic green silver on black stock.
There are two vinyl colour variants to choose from, Baby Blue and Double Mint, one colour for each band.
Available to pre-order from today at arrestrecordsaustralia.bigcartel.com/…/hostile-objects-chin…, you can stream the record below...