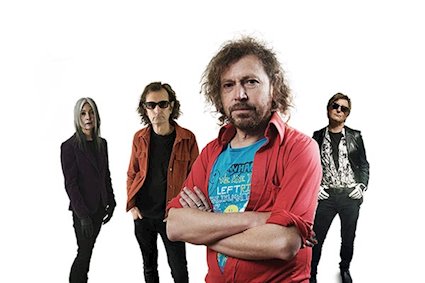 In spite of, or possibly because of their announcement that they'd never record again, the Scientists now find themselves with a brand new single - their first recording since 1987's Human Jukebox. Yes folks, that's 30 YEARS!
Why, how? That's a question for some guileless interviewer to broach. But What? A cover of the sixties French Icon Jacques Dutronc's curio Mini Mini Mini.
B/W (if such a thing can exist digitally) is one of their own curios from their '81 transitional period songs re-recorded with as little revision as possible - Perpetual Motion.
This release, which will be available on Bandcamp coincides with the band's first tour of Australia with this line up since they toured with Sonic Youth in 2007 on the Don't Look Back Daydream Nation/Blood Red River Tour.
SCIENTISTS - UPCOMING TOUR DATES:
Friday, 27th October - Rosemount Hotel, Perth WA
Saturday, 28th October - Corner Hotel, Melbourne VIC
Sunday 29th October - Barwon Club, Geelong VIC
Saturday 4th November - The Triffid, Brisbane QLD
Saturday 18th November - Factory Theatre, Sydney NSW