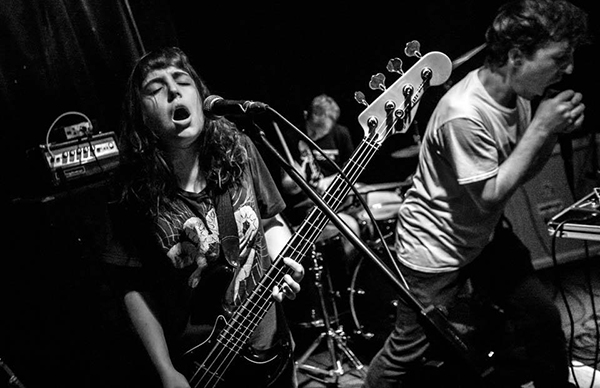 Melbourne's Diploid return with 'Everything Went Red', an all-out assault of sludge-ridden punk, doom-laden screamo, and blackened grind.
The new record shows just how much the band's relentless touring, writing and rehearsing has paid off. On 'Everything Went Red', influences from noise acts like The Body and Merzbow can be heard alongside a shift towards slower, grinding tempos of sludge and doom. When mixed with their base of powerviolence, screamo, punk and grind, the effect is immense.
Thanks to production from Matt "Swampy" Faisandier (Whitehorse, Black Jesus), and mastering by Will Killingsworth of Orchid and Ampere, 'Everything Went Red' is also the band's heaviest sounding record to date.
With 'Everything Went Red', Diploid have cemented their position as one of the best heavy bands in Australia.
Their new record is essential for Extortion, Iron Lung, In/Humanity, The Body and early Oathbreaker.
Diploid's 'Everything Went Red' is out 31 October through Black Wire Records, Art As Catharsis, Cat Fight, and Hardcore For The Losers.
The first single, 'I Will Strike You Down', is out now.