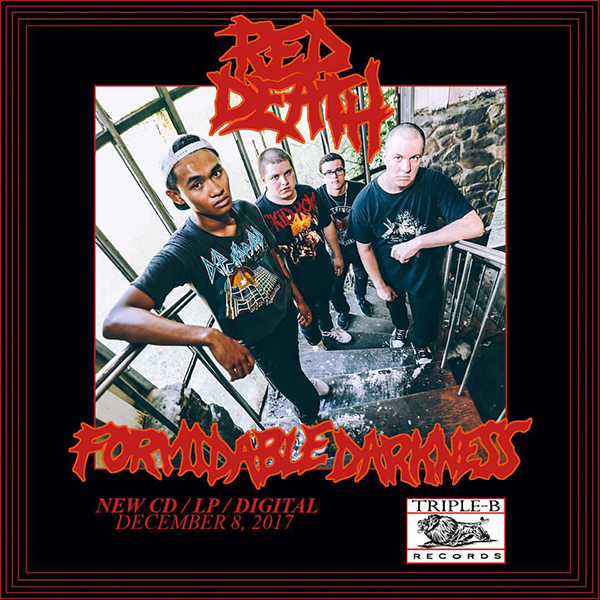 Triple B Records has announced the upcoming release of a new LP for Red Death titled "Formidable Darkness".
The release will be out on December 8, 2017.
From the band...
"VERY happy to finally announce that our new LP, entitled FORMIDABLE DARKNESS, will be out later this year on Triple B Records! We've put a lot of time and energy into the creation of this record and we can't wait to show it to the world. Look for a new song stream later this month. You've been warned."