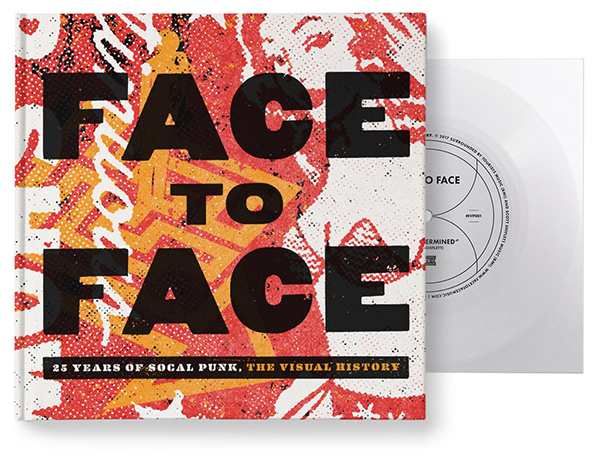 A seminal melodic punk institution, Face to Face have created a rich legacy ever since frontman Trever Keith formed the band in Victorville, CA 25 years ago. As the band has grown and developed, their fans have done so alongside them—through each live performance and album they release.
Face to Face: 25 Years of SoCal Punk is a fully authorized visual history of the band that follows them through the last 25 years—from their early days in Victorville, CA to the reunion and beyond. This limited-run coffee table book tells the story of Face to Face from the viewpoint of their fans and contemporaries. It features exclusive stories from Tim McIlrath (Rise Against), Chris Carrabba (Dashboard Confessional), Max Bemis (Say Anything), Roger Lima (Less Than Jake), and more as well as never-before-seen photos, artwork, and other memorabilia.
"When I started Face to Face in 1991, I never imagined such a fulfilling and rich career would develop thanks to the dedicated support of our fans. It's both exciting and inspiring to see the band's history captured in a such a vivid and artful way as Aaron Tanner has done with this book." - Trever Keith
Order here.
Only 750 available
Includes flexi disc of the unreleased track, "Self-determined"