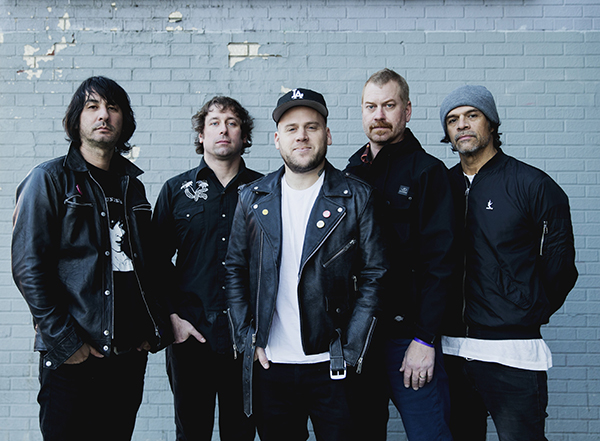 THE BRONX have announced the upcoming release of their fifth album, simply titled "V" on September 22.
The new album was produced by Rob Schnapf (Elliot Smith, Beck, FIDLAR) and will be released by White Drugs/Cooking Vinyl Australia.
Singer Matt Caughtran says of the track: "Sore Throat is a crime scene. A triumphantly tragic story of a manic mind frozen in freefall. The sonic smashing of your moral compass; 'let your reasons go, let your conscience be, mouth around your gun, now you're finally free' "
The Los Angeles-based quintet -- singer Caughthran, guitarist Joby J. Ford, guitarist Ken Horne, bassist Brad Magers and drummer David Hidalgo Jr. (replacing Jorma Vik, who departed the band in 2016) —has lost none its pugnacity. V is as hard-hitting, confrontational and relevant as ever. And while it may or may not sound more grown-up than their vein-bulging early releases, they will not apologize either way.
"It has the angst and social commentary that has characterized us from the beginning," guitarist Joby J. Ford says, "only now the angst is aimed at more than just superficial things and the social commentary is directed at more than just people who like different music than us."
The band has gained notice for their dual lives they have lived for the past eight years, maintaining an alter ego as Mariachi El Bronx that is as true to that form of music as their hardcore is to the punk ethos. In any iteration, The Bronx are the real deal, ready for the next fight.
PRE-ORDER V HERE
Check out the video for "Two Birds" below.
The video follows the band as they perform across the L.A. landscape away from the beaten path of the typical Beverly Hills and Hollywood sights, instead reserving their performance for the underground sights, along with a full set-up house party show. The video is interlaced with a variety of Hollywood sirens and masked characters that add new flavor to a vintage-style classic rock video format.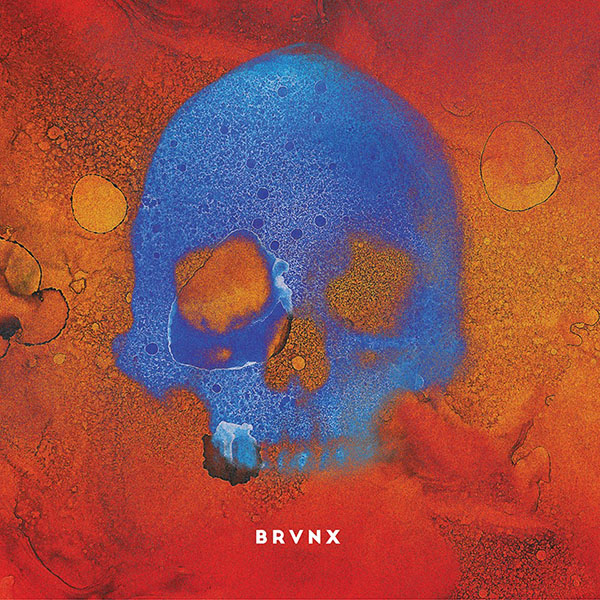 Tracklisting
Night Drop at the Glue Factory
Stranger Danger
Side Effects
Fill The Tanks
Channel Islands
Two Birds
Sore Throat
Past Away
Cordless Kids
Broken Arrow
Kingsize