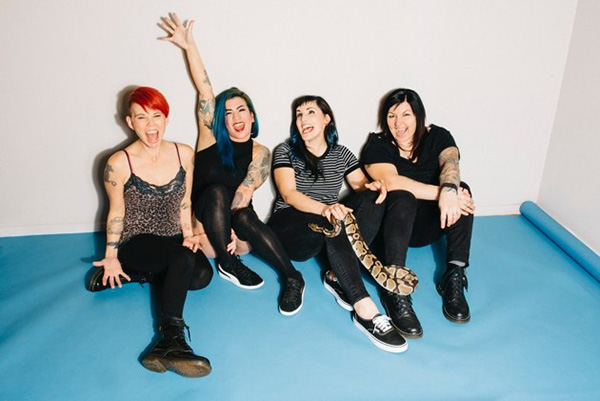 Bad Cop/Bad Cop have been hard at work over the last six months writing, rehearsing, and recording their incredible new album, Warriors out now through Fat Wreck Chords.
Besting personal demons, processing the election, and coming together as a band like never before, Bad Cop/Bad Cop condensed these struggles and emotions into a powerful, 11-song statement of purpose. Warriors—out now—bleeds with catchy hooks, strong melodies, attitude, and strength, all with honest, heart-felt lyrics.
In their brand new video for "Womanarchist," a bunch of their fellow band friends share the love and join Bad Cop in standing up for women's rights and human rights.