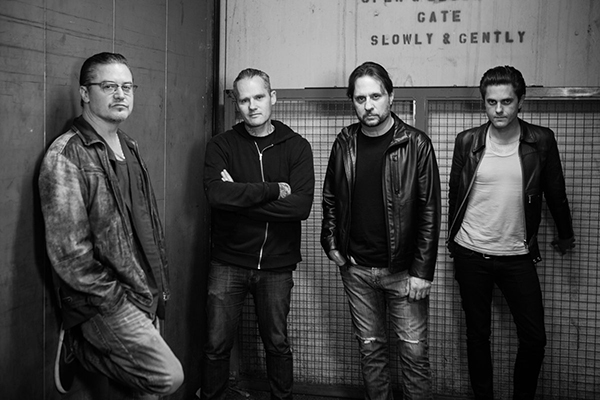 Dead Cross emerged out of a series of impractical schemes, fallen-through plans, and last-minute musical experimentation. Shows were scheduled before a single song was written, fans were formed before even one show was played. The chaos of its creation seems apt; after all, the band is comprised entirely of artists who have thrived playing tightly-coiled turmoil—intelligent dissonance disguised as disorder. Dead Cross stands on its own, speaks volumes with its multilayered evil-genius vocals, manic guitar riffs, and brutal rhythms.
Dead Cross released their self-titled debut album in early August, which was followed by a five-week trek across North America including a spot at Riot Fest. Rolling Stone said the album contains "10 charging, head-spinning ragers," Revolver dubbed it a "28-minute blitzkrieg" and the LA Weekly proclaimed: "The band's self-titled debut is a 28-minute burst of pure punk force, and is easily the most vitriolic material that either Lombardo or Patton has been involved with in many years."
Dead Cross is Dave Lombardo (ex-Slayer, Suicidal Tendencies, Misfits), Mike Patton (Faith No More, Tomahawk), Justin Pearson (The Locust, Retox) and Michael Crain (Retox, Festival of Dead Deer).