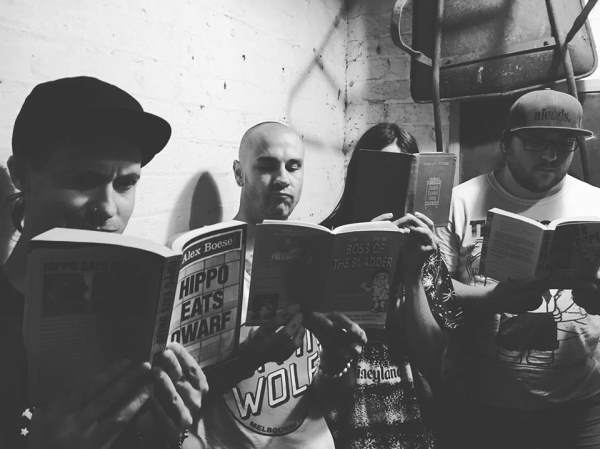 Formed in 2015, out of the ashes of Brisbane band The Pints, having regrouped in Melbourne, recruited a new bassist and changed their name to Blind Man Death Stare, Arrest Records Australia welcomes some of the country's hardest working punks to the family.
Following on from the release of their 2015 EP "Born a Centimetre from the Finish Line" (recorded with Jason Fuller at Goat Sound Studios in Melbourne), along with tours of Australia and New Zealand, support slots with the likes of SNFU, Guttermouth, Area 7 and Death By Stereo, the band bunkered down, set about writing and recording their debut full-length "It'll Grow On Ya" with Daniel Antix at Def Wolf Studios in Sydney, before sending the 14 tracks that will appear on the album to Jason Livermore at The Blasting Room in Colorado for mastering.
Due out on July 26th, the first single "Spike My Drink But Don't Take My Kidneys" is available to stream/download now from the Arrest Records Australia bandcamp, you can also view the video clip via the link below.
Pre-order bundlesavailable at http://blindmandeathstare.com/