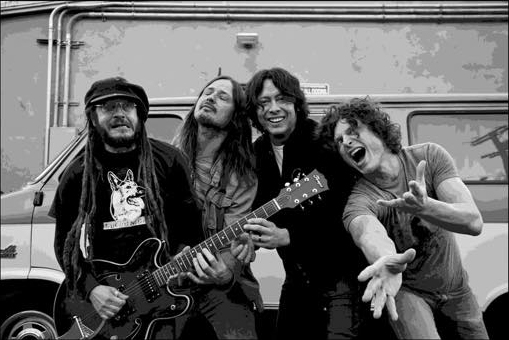 Outer Battery Records are repressing OFF!'s "Live At The 9:30 Club" LP that wasonly originally available in a limited pressing for Record Store Day.
It's back, a very limited re-press of the Live at 9:30 LP from OFF! Not a day has gone by in the past few years without someone asking us to get this sucker back in print, and we finally made it happen. Pressed on 4 split colors, each one hand picked by the band members. You get 'The Mario' on purple and green, 'The Steven' on white and orange, 'The Dimitri' on black and white, and 'The Keith' on pink and black. You can buy them individually or bundle them together for the full band package at a great price. If you do buy the full band package then you also get a strip of the band member stickers.
Preorders are live here.