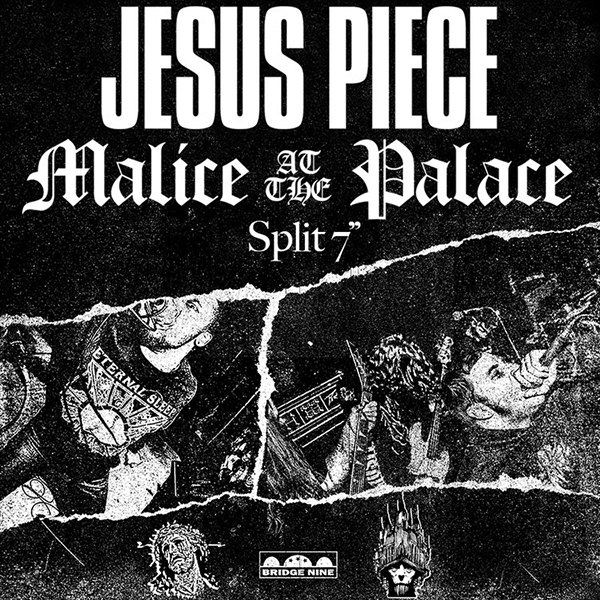 Jesus Piece and Malice At The Palace are teaming up with Bridge Nine to release a new split 7"EP on May 19th.
Jesus Piece kick the split off with 2 brutally heavy and discordant metallic hardcore anthems. Malice At The Palace, fresh off an LP released by Six Feet Under, are back with 2 new songs continuing to perfect the 90's hardcore sound they're known for.
The split is mixed by Taylor Young at The Pit (Twitching Tongues, Nails) and mastered by Audiosiege (Nails, Obituary, Code Orange).