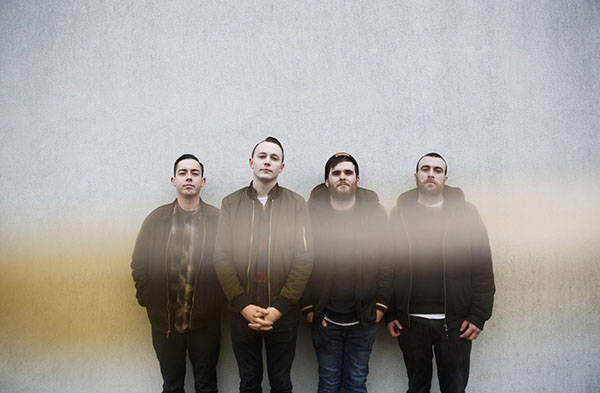 Toronto punks The Flatliners have announced the upcoming release of their new LP Inviting Light out April 7. Along with the announcement the band offers an album pre-order which includes instant downloads of tracks "Hang My Head" and "Human Party Trick". Recently signed to Dine Alone Records, this will be the band's first full length release with the label.
Frontman Chris Cresswell on how the new LP came together:
"When we set out to make Inviting Light, we weren't really sure where we were going to end up. Never before have we talked more about the songs we wanted to write before getting in a room and making something happen. More than ever before, we sought to challenge ourselves as a band and as songwriters to cook up something new between us, and reach new territory. When you spend your 20's on tour traveling the world, you get to see how truly beautiful this planet is, and through a lens most don't have access to. With that unique perspective and the ever moving ground beneath your feet, you wonder who you've been all these years, and also what the person you'll turn out to be will be like. And though every day may not necessarily be a good one, it always feels good to get together and sing about it. Life will take its toll, and these wheels will keep spinning. To a decade lived dishonest, where at least the feeling's real."
Still comprised of the four original steadfast members, The Flatliners continue to build on the enduring connection that brought them together 15 years ago. A testament to perseverance and dedication, The Flatliners have logged countless miles on the road and amassed a dedicated legion of fans since the band's inception. The Nerves EP (out 2016 via Dine Alone) and Inviting Light signify a new chapter for the group who continue to hold fast to the DIY punk-rock ethos that has been at their core since the beginning.