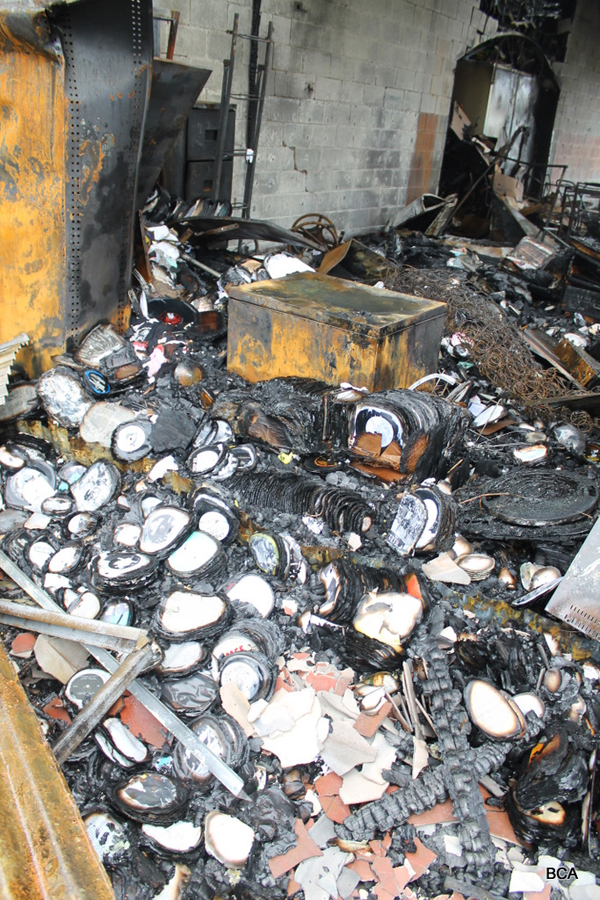 Record collectors be warned, this is a pretty heart breaking story. Adelaide legend Greg Wood, better known as the frontman behind Price Of Silence or the brains behind Spiral Objective record label and distro, recently lost his collection of records to a fire that gutted his latest venture, the Black Cockatoo Arthouse.
Greg was pivotal in the foundation of an Australian wide hardcore scene in the 90s through booking shows, touring bands, putting out records and of course running mailorder distro, Spiral Objective. In a time before the internet, before one could walk into a music store and purchase a hardcore record, Spiral Objective was THE source of acquiring new punk and hardcore records in Australia. His catalogue/zines where a go to source for everything hardcore related and he literally offered over a thousand titles in his distro.
One can only imagine the value and treasured memories of some of the records he has lost in the fire. Records he has released and records he has amassed through over 30 years of collecting. Records that while 'we may have heard of and can only dream of one day seeing in the flesh' have now been reduced to ash. Imagine for a second what it would feel like to lose a collection like that.
Australian hardcore owes a lot to Greg Wood and he really needs your help to bounce back. If you have a double or even a copy you no longer want of anything released by Spiral Objective or Price Of Silence, why not donate it to Greg? If you have records in your collection you no longer listen to or think Greg might be interested in them then you can send them to: Greg Wood PO BOX 777 McLaren Vale, South Australia, 5171. Clint Chapman from Short Fuse records is presonally donating 100 records from his collection, being the stand up guy that he is and is the source of inspiration for this post. Help spread the word!
Alternatively if you would like to make a financial contribution you can do so via direct transfer from your bank account or by cash deposit by popping into any BENDIGO BANK branch.

Details are
Bendigo Bank
BSB - 633 000
Account - 150271591
Account Name - Black Cockatoo Donations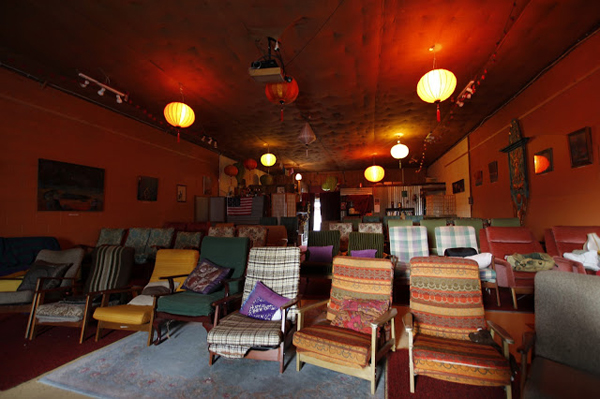 Above is how The Black Cockatoo Arthouse used to look before the fire and below is a letter from Greg...
To find out more about the Black Cockatoo Arthouse click here.

Dear Friends,

Well here we are, the day after and it all seems like a blur. Yesterday was extremely hard however the outpouring of love and support was just so, so incredible and has helped carry us through the first 24 hours of this all.

We want to thank you all so much for your kind words. The loss of the Arthouse building was not just a loss to us personally but to all of us who loved and cherished this beautiful space we created.

They say ideas are bulletproof, well in this case they're fireproof. The Black Cockatoo Arthouse is much, much more than a building, it is an idea, a dream that can be recreated in a new form and as many of you said, like a phoenix it can rise from the ashes, which it shall in the fullness of time.

Right now we are recovering from the shock of it all. Not only did we lose everything, I (Greg) lost all my photographs, my entire record collection full of rare and irreplaceable gems, all my DJ equipment and many other personal items I had stored in my 'man cave'.

There were other losses too, artists Susan Brame and Anna Taylor's artworks, Bert Oxygen Cycles drum kit & bass amp, Nat Le Pages PA system and all those irreplacable vintage treasures that made our Arthouse so ambient comfy and wonderful....

Regretfully, we weren't insured and for anyone who had been to the Arthouse, you'd understand - it felt like nothing bad could ever happen there and the costs were out of our reach.

There's going to need to be some serious fundraising to replace all these items and to get us set up so that we can transform our cinema into a POP UP event that we can take all over the region! We intend to do this with the upcoming Manhattan Short Film Festival (5th Oct) and the Adelaide Film Festival (Oct 12th) - venues to be confirmed!! We'll also be hosting the touring bands we had lined up in other venues - The show must go on!!

In the coming weeks there will be information of some crowd funding campaigns that we'll be needing support with,so pleased stay tuned.

We were overwhelmed with your offers of generous help and help with the clean up. The building has been absolutely gutted - what we salvaged fits into a shopping bag and was a great risk to the sympathetic engineers to remove for us.

We really want to thank the local CFS crews who worked relentlessly hard to contain the fire and saved it from becoming a further tragedy and we gratefully acknowledge whoever alerted them to the blaze. Thankyou, thankyou, thankyou.

We don't officially know the cause, but we were told that it wasn't deliberate - it was just a very, very unfortunate thing that occurred and a mercy that it took place when no-one was in the building. For this we are very thankful.

As you can all imagine, we're pretty weary at the moment, still in shock and digesting the reality of it all.

We really feel like we need to keep putting one foot in front of the other and keep up the creative energies which feed us so much and will help us through all this. For this reason we will be going ahead with our market roles as planned and will endeavor to have a great day out. We would love to have as many of you as possible come up and join us - we need lots of hugs right now and you do too, its been a huge loss for all of us.

We've met so many of you and enjoyed your company immensely through the events at the Arthouse. You're all like family to us and to each other, we want so much to keep that energy up and maintain it through this hard time.

Here's to all that the Black Cockatoo Arthouse was and will continue to be...


Thank you,Thank you, Thank you....

xx Greg & Sarah & Ashara Wood