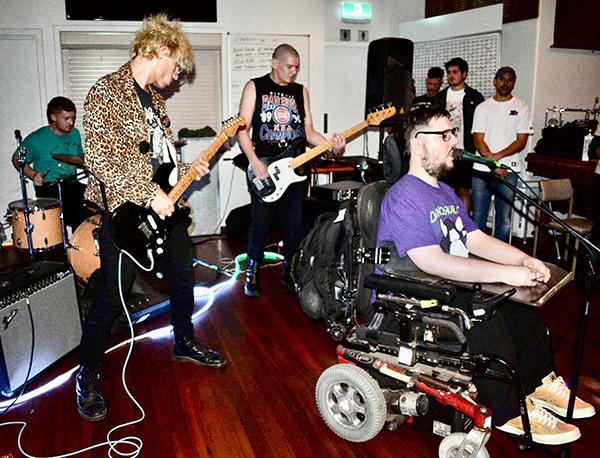 Perth band ALF are about to release their first recordings, so Allan Reid caught up with singer Jakob for a chat about how it all came together.
Where did the band get its name from?
It's a silly one really! Our drummer Alec found a music cassette of the 80s kids character of the same namesake called ALF Goes Wild. There were a few other names in the mix, but after a vote, we settled on ALF.
At what point did the band form and how did it all come together?
We formed half way through last year. I proposed a project to Chris, and he went about recruiting Kane and Alec. It's been an interesting experience for myself because I, unlike everyone else, have never been in a band. The whole gang have been delightfully supportive though.
Would readers recognize the members from any other bands?
Chris is currently in Paranoias, new band Termite, and has previously been in Kero, and Bikini Cops.
Alec is currently in Ghoulies, and also in a few other projects like QINQS, and Pleasants. He was previously in Kitchen People.
Kane was previously in Paranoias, and was in another band I can't remember the name of!
In your own words how would you describe the sound of ALF?
UK 77 with post-punk spice and everything nice
What bands are influencing the sound of ALF?
There's a myriad of bands, but our sound is most derivative of The Fall and Institute.
In terms of my vocals I'm most influenced by Mark E Smith (The Fall), and Dan Treacy (Television Personalities).
What would be a dream line up of bands to play with?
There's a lot of wonderful bands I'd love to perform with. Being a local support alongside Gaffer for an international band would be immense. I'd be chuffed to play with UK bands like The Chisel, High Vis, and Chubby and the Gang, and US bands like Cold Cave, The New York Hounds, and Cherry Cheeks, as well as euro bands like Prison Affair.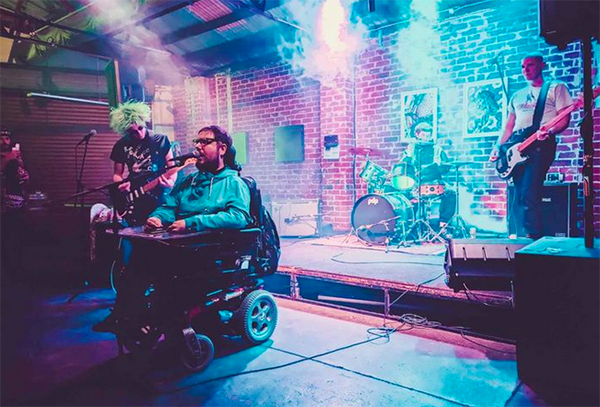 ALF has played two shows to date, but not yet recorded any material. Are there plans for a recording in the near future?
We've actually recorded a bunch of tracks. They've been mixed by Alec, and are being mastered by Daniel at North London Bomb. An eight track demo/mini LP will be out this year!
ALF recently played your first show. How was the response to your first show?
The response from our debut at the North Perth Bowls Club has been really positive. The scene in general is very supportive, and we've received many superlatives on our performance. We feel very encouraged. As an added bonus we raised $900 for Indigenous charity Purple House. I'm very proud of all the pundits, and the bands: Shivved, Gaffer, and End It All.
The West Coast/Perth scene has always been unique in it's isolation from the rest of the country and subsequent self sufficiency. Where do you see ALF sitting in the Perth scene with your next run of shows?
As we are a new band we are still finding our feet, so we're waiting and eager to be invited to play more shows I'm hoping we can be a band who's comfortable playing with a variety of genres.
What else is in store in the foreseeable future for your band?
I suppose ALF will release their demo. I cannot wait for people to hear it!
We will look to play more shows too I guess. We recently played our second which I organised along with Chris. There were a lot of hiccups, with three line up changes over the course of a week, due to unfortunate illness and injury. We cobbled together a line up. Really fun night in the end. Check out Dexies – good youthful intensity!
How can people get in touch, pick up releases/merch or keep up with what's happening in the band?
ALF's IG would be the best bet.
@melmac.punks check it!