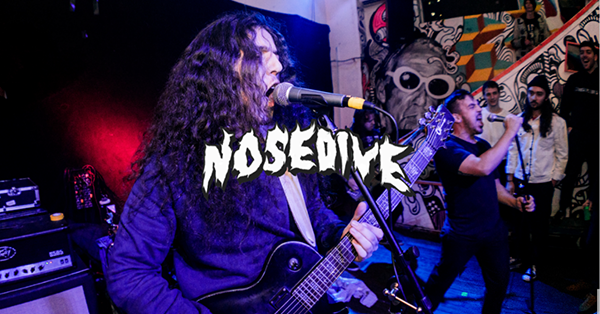 Introducing Wollongong band, Nosedive who have just dropped their latest single 'Bad Mood' through Best Wishes Records.
We figured it was high time we caught up with them for a chat...
At what point did NOSEDIVE form and how did it all come together?
Marcus and Josh got together in about 2017, we started jamming with another mutual friend who was learning drums at the time and the chemistry between us all was great. Unfortunately we parted ways with that drummer about the same time we recorded our first EP, which a friend of ours filled in on. We had a rotating cast for a bit and eventually settled on our current lineup. Jack and Jesse were both in another band called After Touch which called it quits, it worked well cause we had a member leave and needed another guitarist. Really what brought it all together was how much fun we had at prac, and how much fun we were having playing.
Would readers recognize the members from any other bands?
We've all been in a million bands, but the only ones people may have heard of are Easy Life/After Touch which Marcus, Jack and Jesse were all in. Jake plays drums for Alienst who are killing it right now, they recently played with Northlane and Josh was in another Hardcore band called Pariah which played from about 2013-2016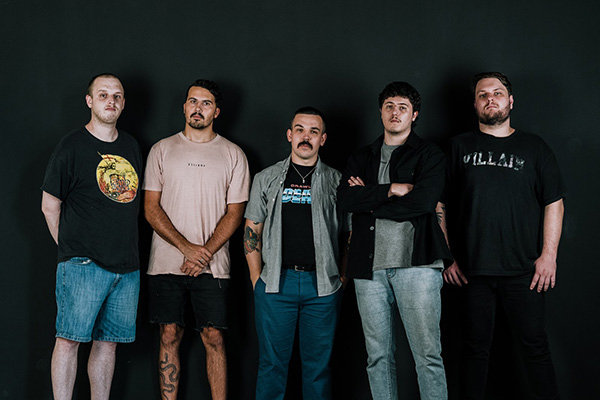 In your own words how would you describe the sound of NOSEDIVE?
If you spend too long trying to fit in, you won't fit in anywhere. This is a lesson learnt the hard way over the course of our writing and recording as a band; now we're finally at a place where we just want to focus on what we want to do. Instead of rattling off a list of songs we consider important or influential, our own music should be the best description of who we are - and Bad Mood does that. Bad Mood takes its time, it's loud, it's angry, it's not concerned with being good, it's not concerned with being popular. Most importantly, it's not like any other song we've recorded. Nosedive is a band concerned with doing what it likes and nothing else.
What bands are influencing the sound of NOSEDIVE?
Some bands that influence our sound, image and ethos are Mammoth Grinder, Toxic Holocaust, Slayer, Sepultura, Coffin Rot, Bolt Thrower, Idles, Static-X, Judiciary, Viagra Boys, Cro-Mags, Crowbar, Candlemass, Turnstile, Power Trip, Sleep and System of a Down.
What would be a dream line up of bands to play with once things return to normal post COVID?
At the moment we're all really into SPEED and want to play with them. If we're talking like once in a lifetime I think we all would have said Power Trip would be the ultimate goal but no one knows what's happening with that anymore. Rest in Peace
You guys recently released a new track titled "Bad Mood" through Best Wishes Records. How did the recording come together?
We had been sitting on the track for a bit and our plans for the year just didn't work out so we decided to get in the studio. It was our first time recording with Matt Clarke and it was a great experience. Marcus and Matt spent the first couple of hours talking about the sound and the goals and I think that vision from the start really helped the recording process.
The new track is a bit slower than the previously released demo tracks, is this a somewhat change in sound for the band?
I think it's a phase to be honest, Josh got really into Candlemass around that time and originally the song was supposed to be faster but we slowed it down because it gave it such a dark eerie feel, the first time we played through it in full we were all so keen on the outcome. We have a few more tracks ready to record and a lot of them are faster.
NOSEDIVE originates from the Wollongong area. What other bands from the Gong would you recommend people check out?
Absolutely check out Alienist, Proposal, Burn in Hell and UTI. There's a bit of something for everyone there.
What's in store in the foreseeable future for NOSEDIVE?
Our big plan for 2020 was to play as many shows as possible, that's starting to feel like it can happen now in 2021 so we're gearing up for that. We've got some release shows lined up and a couple of other small ones that we'll be announcing. We really want to get into Queensland and Victoria and even just Sydney to be honest.
How can people get in touch or keep up with what's happening in the band?
You can follow us on Facebook and Instagram which we try to post on, if you send us a message I'll usually reply even if it's just to have a chat.