Melbourne's CROWNED KINGS are set to release their new album "Forked Road". We caught with frontman Makka for the lowdown on how it all came together.
To start off give us a brief history of how Crowned Kings came together and what sort of bands are a big influence on your sound?
We've all been mates for years and the time was right to come together and create music that we were all interested in.
Bands that have been a big influence for us have been: Hatebreed, Sworn Enemy, Ringworm, Integrity, Pantera, Slayer, AC/DC and old Metallica.
Crowned Kings were lucky enough to tour and play with two legendary hardcore bands in that of Slapshot and Merauder late last year. How was the experience and what did you learn from them?
They were unreal dudes and it doesn't matter how big of a band you're in, they're just normal guys like us playing music but from the other side of the world.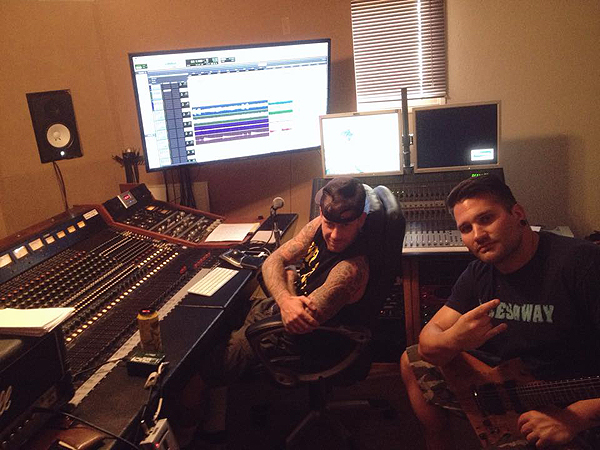 You guys recorded your latest album Forked Road with Nick Jett of Terror fame who has recorded the likes of Rotting Out, Strife, Down to Nothing and even Sydney band, Relentless. How did working with Nick come about and had you guys met him before hitting the studio?
We wanted to step up our next release and we liked the work Nick had done with previous bands. We approached him because we wanted to work with him.
Where exactly did you record the album and how did you find working with Nick in comparison to previous releases you had recorded?
We recorded the album in Los Angeles in a home studio. Nick knew exactly what we were going for, saw our vision and brought it to life.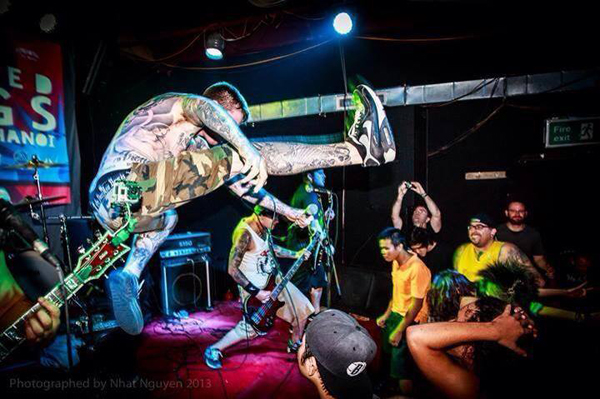 What one lesson did you learn from Nick from your studio time?
Individually we all learnt something from him but as a whole we learnt how to write and structure our songs better. And eggs don't bounce on concrete.
You had Dre from Donnybrook come down and provide some guest vocals on the new album. How did this all come about?
We've loved Donnybrook for years and the record "The Beast Inside" was the main push to us approaching Nick. Nick sent him the track, he loved it and came down and laid vocals for it.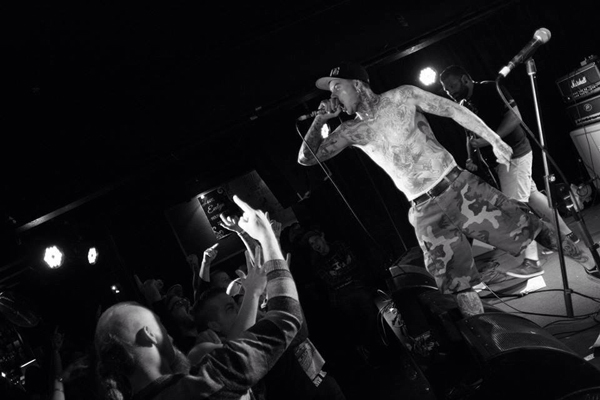 Got a fave track of the new album, and why that one in particular?
"Rule This World" because its the most empowering song.
Forked Road is being released by 1054 in Australia and Demons Run Amok in Europe, USA and Japan. How did the hook up with Demons Run Amok come about?
He liked our last album 'Wise Guy' and we stayed in touch over the years and approached us about releasing 'Forked Road'.
The first track off the album has been released in the form of a video for "Enemy". How did the clip come together and do you find video clips are a bit of a necessary evil when it comes to promoting a release?
We wanted to do a video where our mates got to be involved plus helps us reach a broader audience at the same time. We think its a good way to get exposure for your music.
Any plans to hit Europe for a tour in the foreseeable future?
Yes, most definitely. As soon as we possibly can.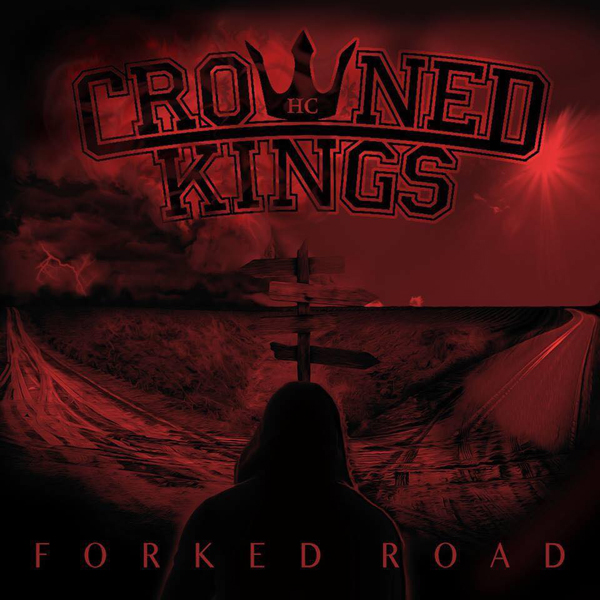 What's in store for the band for the rest of the year? Will you be hitting the road to support the album?
We've got an upcoming Australian tour in the coming months and heaps more in the pipeline.
How can people find out more about the band, hear some music or get in touch?