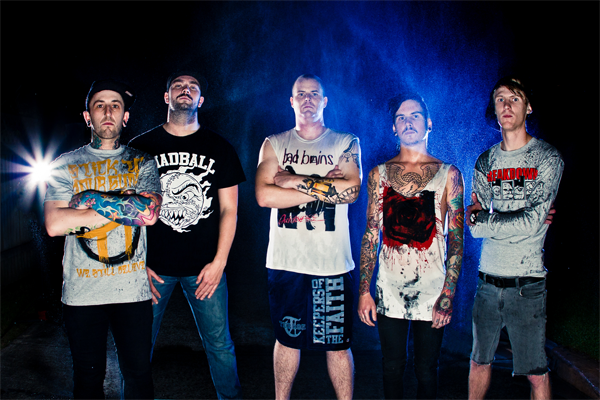 Currently touring around the country with Euro core veterans STRENGTH APPROACH, we caught up with MARK MY WORDS guitarist Luke McComb to find out how a band from NSW's Central Coast ended up being so popular with European hardcore bands.
In your own words how would you describe the sound of Mark My Words to someone that hasn't heard you before?
Well mate I've never really tried to pin the riffs I do down to a single style or anything, but I'd say most of my influence comes directly from the old NYHC, 90's Cleveland and Newcastle/Sydney hardcore scenes. People can make their own opinions of what they think of it from there I guess.
So you guys just wrapped up recording your new full-length album "Indicators" right? When's it coming out, who's putting it out and where did it come together?
We've had a few nightmares getting it completed with studio times bending to our work requirements, mixing being delayed due to broken speakers, desks, you name it… If it could go wrong it did ha-ha. When its finally mixed we'll start worrying about release deets etc., but we are happy with how it's turned out. The desk at Jungle we are using was once used by NWA and Public Enemy, its some 60 year old monster of a thing, its got a really great vibe to it, and hey maybe Eazy E's ghost might end up making a guesty in there somewhere!
Planning on busting out any of the new songs on this tour?
Yeah definitely, we'll probably play a fair chunk of it, we've got a new drummer/guitarist from our 'Wasting Time' EP era, so I feel these songs are a better representation of where we are at as a band now.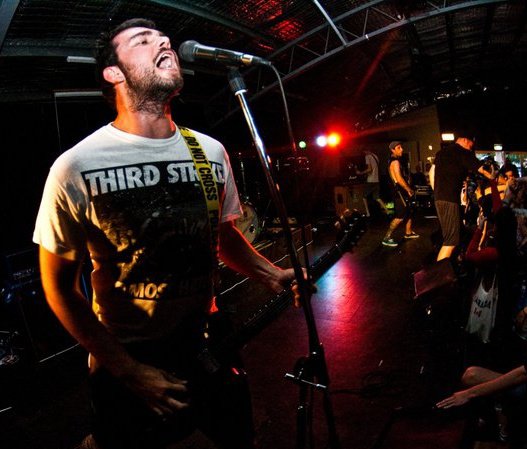 Does the new material follow a similar pattern to the preview of the two tracks on the recent Suffer Survive split on Arrest Records?
I'd like to think there has been a relation to all the material we've previously released to the stuff on the LP; I just think our song writing and lyrics have matured a lot over the last 5 years. I think the key is that we haven't really set much of a pattern to what we wanted to do, if it felt right we just run with it, ya know, try keep things as interesting as we can, so hopefully you're not listening to the same song 11 times.
You've toured both Australia and Europe before with Strength Approach, what makes them a good band to tour with and to play with?
Well not only are they a killer band, they are just straight up good guys, no egos, no bullshit - just real, genuine people. When we've toured together it's always been about making a holiday of it. Here they came surfing with us, we showed them wild kangaroos, did a bit of sight seeing you know, things to do outside of just playing shows. They are like brothers first, and a band collectively second. But don't get me wrong, Strength Approach are amazing, I mean you don't get to tour with the Cro-Mags, Agnostic Front, Sick Of It All and Bad Brains if you don't bust!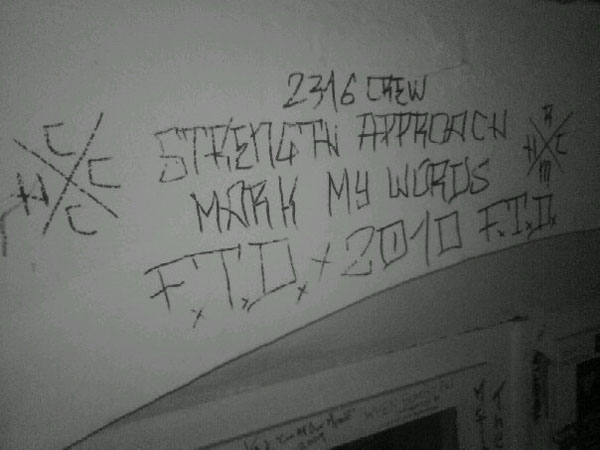 Got a Strength Approach tour story you'd care to share?
Anything their bass player 'Di Lallo' does is classic, there is a whole reel of videos of him doing completely stupid and hilarious shit. At this restaurant in Rome he attempted to eat a tablespoon of chilli powder, which yeah, didn't go well for him to say the least, especially when their singer denied him any water... Or to pay him the 20-euro he promised at the start of the challenge ha-ha.
Tours with Strength Approach, a split with Suffer Survive, how does a band from the NSW Central Coast have such strong European ties?
I've always thought one of the great things about hardcore is making new friendships and with both bands we just hit it off, like minds you know. So working together and collaborating on a release just seemed like the right thing to do, and touring with Strength Approach is pretty much an excuse to hang out.
We met the guys from Suffer Survive on the Strength Approach European tour. Before Suffer Survive had started, its members were split between Something Inside and Risk It and we did shows with both in Europe. When their guitarist Thomas and I were talking after we'd gotten back home, he showed me his new band's music and it was just good timing, they had two songs, we had two songs. The Suffer Survive songs are sick I'm more siked on their band than mine, ha-ha.
Having been lucky to have travelled a lot in my life, to me the world is not as large a place as some believe it to be, I'd like to think things like this might help people see that regardless of race or creed, we all fight the same battles and suffer similar trials the world over.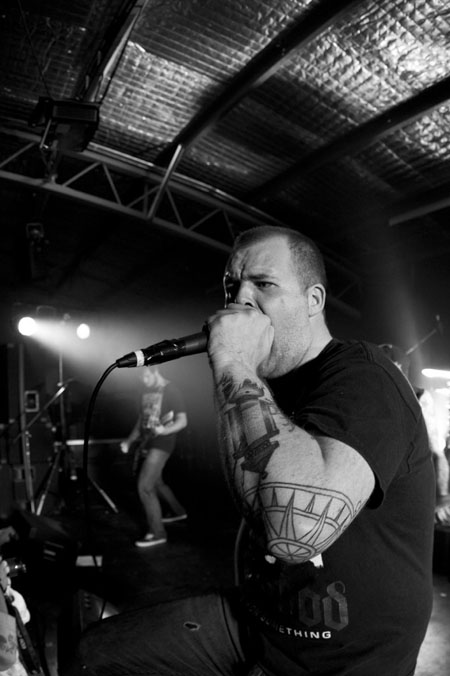 Planning on heading back to Europe once the album drops?
If the timing is right and if luck prevails then yeah we would definitely love to go back! The shows we did over there consisted mostly of small over 18's venues and All Age squats, but we also played Liberation Fest in Rome which was pretty big, and a Good Clean Fun reunion which was pretty mental. I guess we were really lucky to be brought into the right scene there with the right bands, so if it was anything like our first tour then I'm certain we'd jump at the chance.
What separates a good show from an average one?
It's always the people present, if there is a good positive vibe in the room then we've always had a good time, I mean I'll always enjoy playing our songs regardless of what anyone thinks, but it's always more enjoyable when you get a response and meet some interesting people.
Why do people need to come see Strength Approach and Mark My Words?
Cause I think both are good honest hard working bands, I mean I've never been one to talk myself up, so just come see Strength Approach, they've been a stalwart of European hardcore since '96... Not to mention there are a host of other great bands on every bill, Vanity and Done For on the Northern leg, Crowned Kings, Deceiver and Hurt Unit in NSW & VIC.
Visit Mark My Words on facbook here
Listen to new split with Suffer Survive here
Tour details are below..