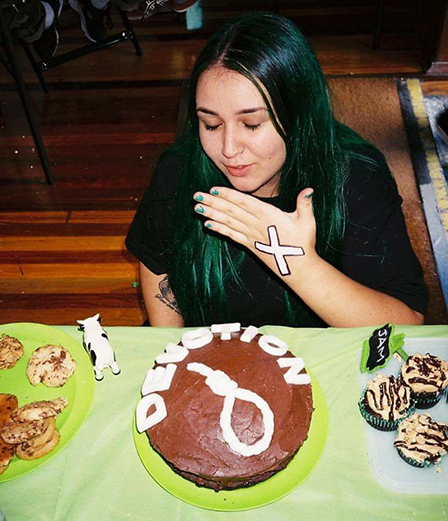 If you've been to a show in Melbourne in recent years, chances are you've seen Stevie rushing the stage to singalong to her favourite bands or setting up a bake sale for Chain of Snacks. As a representative of all that is positive about the vegan straight edge lifestyle, we couldn't miss the opportunity to catch up with Stevie to discuss her Crucial 5 releases from Catalyst Records...
Interview by Allan Reid
Catalyst Records started up in the early 90's and is a self described label which is "dedicated to more than just releasing records. Catalyst is also about ideas and the meaning behind the music, such as straight edge, veganism, feminism, the DIY concept, as well as fighting intolerance and injustice." In saying that I feel like Catalyst not only exposed me to the the kind of hardcore that I love and believe in but is also a pretty good representation of it too (as horribly cliche as that might sound).
Let's see how many times I can unintentionally use the words vegan straight edge.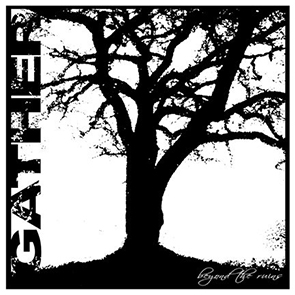 1. GATHER - BEYOND THE RUINS (CR023)
If you know me personally then I don't doubt that you've already heard me talk about how much I love this band. This release is early 2000's vsxe metalcore at it's finest. Eva's vocals are nothing short of perfect in executing her very cool lyrical content. Who Belongs is a song that continues to remain as relevant to me as when I first heard it 'no tolerance for discrimination in our scene, there's still a need for feminism, there was never any liberation'. Another thing that I love about this release is the sounds clips pulled from the movie Monster that some how make this release sound even tougher than it already is. I can say without doubt that this will always be my favourite Catalyst release.
ATTENTION - Please sell me your old Gather stuff.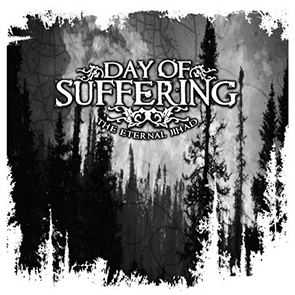 2. DAY OF SUFFERING - ETERNAL JIHAD (CR006)
I feel like it's pretty self explanatory as to why this release is in my top 5 but for those who don't know Day Of Suffering were a vegan straight edge band from North Corolina and this release is without a doubt a classic if you're into metalcore. As I said, this release is self explanatory and every track on it is as good as the one before or after it.
SHOUT OUT TO THE NC STRAIGHT EDGE.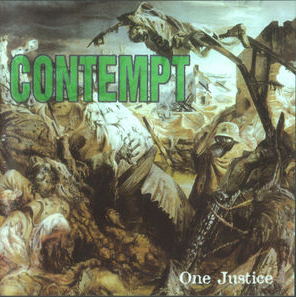 3. CONTEMPT - ONE JUSTICE (CR011)
Let me start off by saying that I'm a sucker for sound clips and this release begins with one from the 1986 film called 'Cobra' with Sylvester Stallone. 'We are the hunters. We kill the weak so the strong survive. You can't stop the New World. Your filthy society will never get rid of people like us. It's breeding them! WE ARE THE FUTURE!'. If you've seen the movie already then I probably don't need to tell you how ridiculous it is but just how hard the clip sounds on the title track. Listen to the song 'Burn' and wait for it to surprise you with how sick the build up is.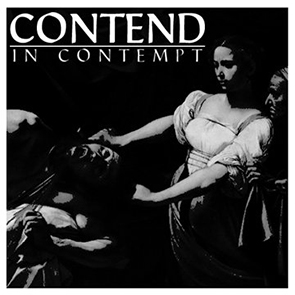 4. CONTEND - IN CONTEMPT (CR029)
Another vegan straight edge band, who unfortunately only had two releases, one being the demo prior to this. I personally love almost everything about this release, from the art, to all four tracks, to the colours that it was pressed on.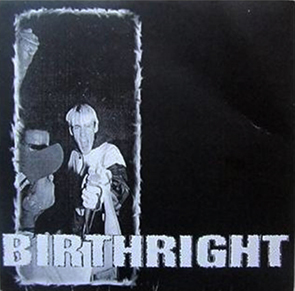 5. BIRTHRIGHT - SELF TITLED (CR004)
I feel as though Birthright are a seriously underrated band and while the three songs on this release also feature on 'These Words Run In My Veins (CR008)', I still chose to include the self titled because those three tracks are my favourites even on that release. This is not as metallic sounding as the rest of my top 5 but it still remains as hard hitting in content as the rest of the vegan straight edge bands I've listed. My favorite thing about this release is how well the first two songs go into one another, and how angry the songs sound.
HONOURABLE MENTIONS:
Abnegation - Sown in the Remains (CR003)
Purification - Vessel of Wrath (CR010)
Culture - Deforestation (CR005)