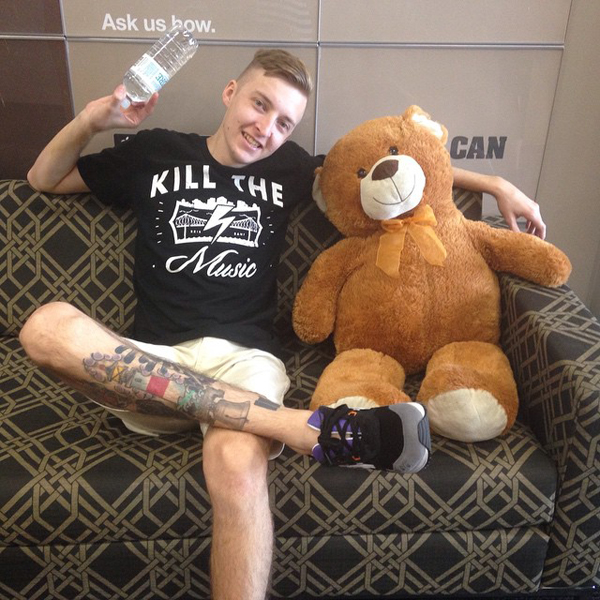 When it comes to Australian record collectors, Lonnie Grills isn't a name that comes to mind. He isn't a big trader, collector of classics or a scene celeb. You won't find a copy of Chung King or a "Lion Attacking A Horse" sleeve on his trade list, but what you will find is a collection that is cherished and has taken some solid effort to compile. Originally from Bundaberg, Lonnie now calls Brisbane home. His appreciation for the bands of his generation has led to a few collections, that although they are works in progress, stand to impress. Read on to find out more about Lonnie's collection.
Name: Lonnie Grills
Current Population:
640
7": 398
10": 1
12": 241
Test Pressings: 40
First Born:
The first record I bought was This Is Hell – Misfortunes from Rocking Horse Records in Brisbane. Growing up in Bundaberg, the only place you could buy vinyl from were second hand thrift stores.

Latest addition to the Family:
Blacklisted – When People Grow, People Go White/Clear Mix/302
Blacklisted – When People Grow, People Go White/Blue Mix/723
Blacklisted – When People Grow, People Go White/2699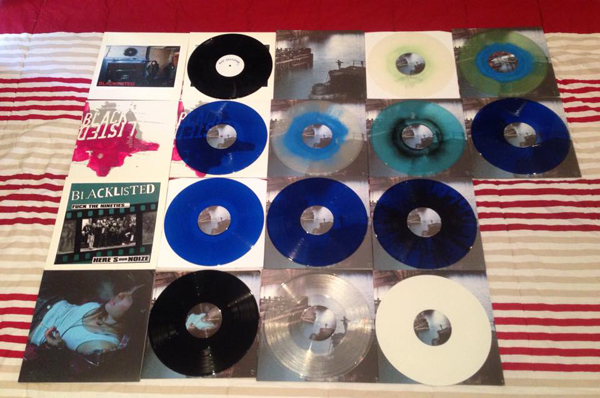 The Pride of the Fleet:
Blacklisted - No One Deserves To Be Here More Than Me Test Press/5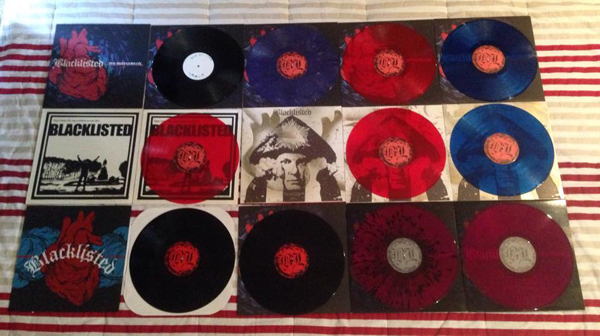 The Hen's Tooth:
The rarest or hardest to come by I have are
Blacklisted - No One Deserves To Be Here More Than Me Test Press/5
Blacklisted - …The Beat Goes On First Press Red Rocky Cover #Heart/50 I think there are five numbered with the heart.
The Carrier - No Love Can Save Me Opaque Green/11
Miles Away- Rewind Repeat Special Edition Cover Grey/18
Not Cheap:
Trapped Under Ice Big Kiss Goodnight Test Press for $370+ off ebay, way too much.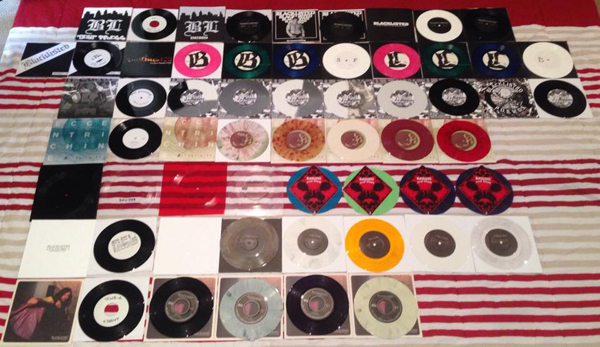 White Whale:
Blacklisted – Our Youth is Wasted Test Press
Brown Sugar - …Sings of Birds and Racism Test Press
The Bronx – The Bronx
Cursed – II Until the Deathwish repress starts shipping anyway.
Why Did I Trade That:
I've only gotten rid of doubles so far, I'd rather buy something than trade for it.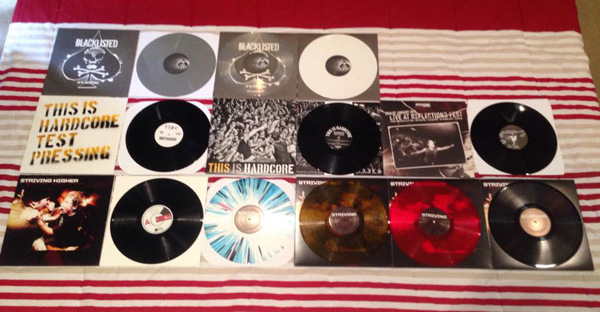 Bargain Buy:
Blacklisted - Live From Nowhere USA First press Pink with the old cover/5 off of ebay for about $13 shipped
Are you a completist or collector of any band or label in particular:
My main collections are Blacklisted, The Carrier and Test of Time, I'm down to a handful of records from each band. There are a few other bands I'll always add to when I find something, like Miles Away and Bane.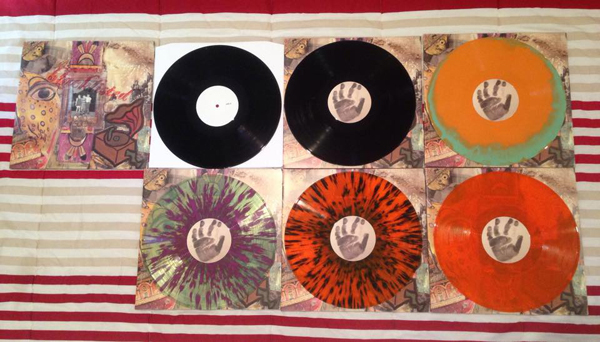 How do you usually acquire your records? Shops, distros, internet, trades, friends etc?
Most of my records have come from distro's or local stores. I've found a few things from the How's Your Edge tradelist, Discogs.com and ebay when the exchange rate isn't shit.
Guilty pleasure or secret shame:
I bought the XO Skeletons 7" Test Press off one of the guys who run Malfunction Records in 2012. That's pretty shameful.
What's the absolute limit you would ever pay for a record?
$500 - $600 I don't think there's anything I'm interested in that's going that high though.
Are record collectors all really pretentious arseholes?
Yes, I guess? It's cool to talk records and new finds with friends even if it comes off as boring or fanatical to non-collectors. We're not on the same level as coffee shop revolutionaries or beard enthusiasts though.