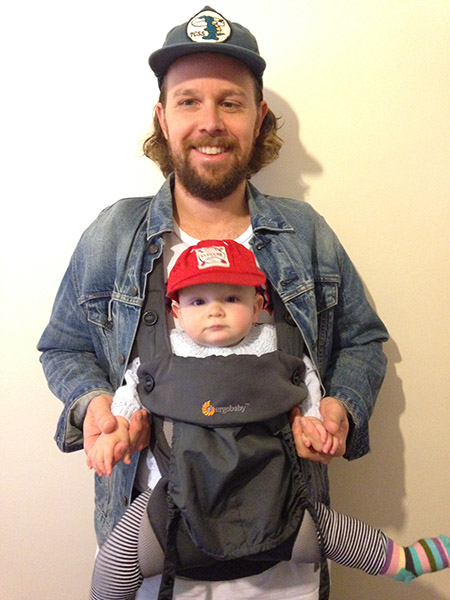 Billy Johnson is perhaps best known as the bass player from Sydney band Homewrecker. Billy got into hardcore in the late 90s migrating over from listening to metal. One of the first labels he fell in love with was Roadrunner Records. Below is his take on five crucial releases from Roadrunner.
I could have probably picked a better metal label to do a Crucial Five with, like Earache or Metal Blade, but I am going to stick with Roadrunner Records for this one.
I guess when a lot of people hear the name Roadrunner, they instantly think of bands like Slipknot, Korn or Nickelback ha-ha. But seriously, Roadrunner put out some of my all time favourite hardcore/metalcore albums over time, so I think they deserve some praise for serving up such classics.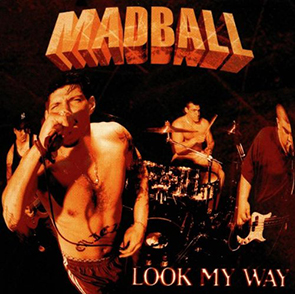 MADBALL - LOOK MY WAY (1998)
I first discovered Madball through a free Roadrunner giveaway cd from Massive magazine sometime in the late nineties. It wasn't until years later I actually picked up a copy of Look My Way. I remember my buddy Scotty and I were headed to see Day of Contempt support Unwritten Law at Newtown Neighbourhood Centre circa 2001. We had picked up a flyer at a gig about a store called 'Resist' and discovered its close proximity to the venue when it was over on Australia street, so we couldn't miss dropping in. We got there and it was about to close, so we had to be quick, but I saw Madball's "Look My Way" and was sold. Hatebreed's "Satisfaction is the Death of Desire" was also playing over the stereo, so that was also added to the purchase.
I personally rate this as Madball's best album, its hard fast and heavy. I didn't need much back then music wise and this ticked all the boxes. I managed to pick up an original copy on vinyl years later in Japan for 300yen. Solid!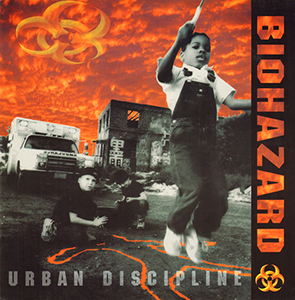 BIOHAZARD - URBAN DISCIPLINE (1992)
Another classic New York Hardcore record on Roadrunner and definitely my favourite Biohazard record by far. I first discovered them when I saw Helmet host rage and they played the "Punishment" video. I am pretty sure I bought some weights they next day ha-ha, but seriously they seemed like such a tough band. After watching the clip I imagined New York might actually be somewhat like the set from Escape From New York.
Hands down though this is a great record and paved the way for many modern hardcore bands like Terror and Cold World. Dual-vocals is a tough one to crack and Biohazard have always manage to nail it. Shades of greeeeeeyyyyyyy!!!!!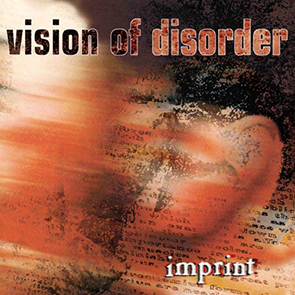 VISION OF DISORDER - IMPRINT (1998)
I don't even know how to start this one off, maybe WOW! I still can't get over how good this album is. Twenty years old this year and it has stood the test of time, it sounds just as good now as it did when I was 15. To me this album broke down the barriers between hardcore and heavy metal. It had the speed and intensity of a great hardcore record with these huge crushing metal riffs that drop into breakdowns you just can't help but lose your shit to. To top it off "By The River" featuring Phil Anselmo of Pantera makes this album a game changer for heavy alternative music towards the late nineties.
Funny story I actually picked this album up at Utopia at a Fantomas signing in maybe 2000? I had gone to get my Slayer cd's signed by Dave Lombardo (Slayer drummer). I had picked the album up beforehand and when It was my turn to get stuff signed Dave saw Imprint in my hand and said he wish he could have signed that one too.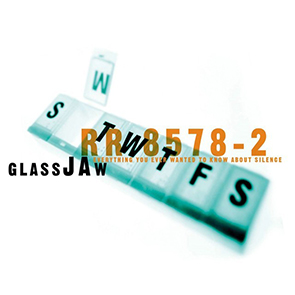 GLASSJAW - EVERYTHING YOU EVER WANTED TO KNOW ABOUT SILENCE (2000)
I don't know whether people would agree with me on calling this one a hardcore album, so we will go with post-hardcore or something like that. I picked this album up at Wow music in Padstow where I used to get all my music needs as a teenager. I used to scan the CD racks looking for the red Roadrunner logo on the spines of CD's and I happened to come across Glassjaw. The album is such a mix of genres ranging from heavy as fuck beatdowns to sing-alongs and math rock style jams. It was refreshing to hear this album with some clean singing after overdosing on all things heavy. Although, after the two minute mark on 'Hurting and Shoving' is some dark heavy shit.
I actually had no idea until only a few years ago that the drummer was actually none other than Sammy Siegler of Gorilla Biscuits, Judge and Project x fame.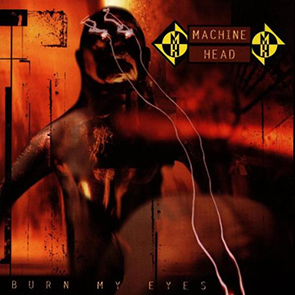 MACHINE HEAD - BURN MY EYES (1994)
I guess I should have given this spot to Shelter or Nailbomb, but I thought since Roadrunner is traditionally a metal label I could do one metal album. I chose wisely here because I feel like this album is a precursor to many of the metalcore albums to come in later years. To start off "Davidian", this song in my opinion has the greatest breakdown in any heavy song- it puts many metalcore/mosh hardcore bands to shame.
I surprisingly stole this album from Panania library on my way home from school as a kid. I had given it a listen on my Discman and was absolutely blown away. The sheer power behind their wall of sound brutal metal just mesmerized me. I had overdue fines to pay and they wouldn't let me borrow the CD so I sneakily snuck it into my bag. I actually got into a lot of other great Roadrunner bands from borrowing CDs from there, like Obituary's "End Complete", Sepultura's "Roots" and a few of the early Life of Agony albums.
Don't worry I donated a bunch of CDs to the library years later so we are even. As I mentioned with Imprint previously, this is an album that stood the test of time and whenever I am feeling like I have nothing new and heavy to listen too, this album still blows me away with every listen.
Note: Listen to track "Blood for Blood", you could easily mistake the music for a Merauder song.

HONOURABLE MENTIONS
Madball- Demonstrating My Style and Set It Off
Both solid albums from start to finish and a great intro to NYHC.
Hatebreed - The Rise Of Brutality
What an amazing follow up to Perseverance, every track is awesome and Hatebreed were a great representation of the crossover between metal and hardcore bands at the start of the new millennium.
Throwdown -Vendetta
Mad Pantera inspired riffs and drumming.
Killswitch Engage - The End Of Heartache
Great solid metalcore album

Fear Factory - Demanufacture
Basically for the Agnostic Front cover featuring Freddy from Madball. Great song!

Sorry, Both Worlds and Earth Crisis - "Breed the Killers" didn't make the cut, you can guess why. Ha-ha